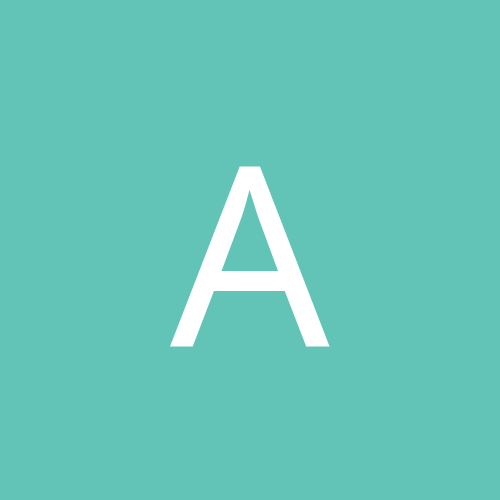 Content count

1,410

Joined

Last visited

Days Won

21
Everything posted by Auro
Non è brutto il suono...😁

Il motivo è proprio quello: a me bastava il lato muff.

Ho avuto due volte il modello base e una volta il Finale. Ho apprezzato maggiormente la versione standard.

Bello il Muff Diver! Ne ho avuti due in versione standard presi usati sui 160 Euro, se non ricordo male, uno versione "Finale" pagato un po' di più.

Sacrosanta verità, anche senza bundle.

Concordo pienamente. Ne ho avuti tre.

Per me il primo Plexidrive, a prescindere se somigliasse davvero o meno all'ampli di riferimento, era un bel pedale e, a differenza di altri pedali di gain marcati Wampler, non dava l'impressione di essere troppo soffocato e di restare indietro. Illo tempore ho fatto diversi live con il primo dei tre che ho avuto senza alcun problema di uscita dal mix. Comunque, a me piaceva molto a basso gain.

Rilancio alcuni suggerimenti già espressi: - Friedman Be Od - Burnfx Poundcake - JHS The AT+ - Bogner Red - Xotic SL Drive Aggiungerei anche il Nabla/Volta 1987.

Credo di aver ricavato un'impressione simile del Cruncher: a me sembrava inscatolato e con una gamma dinamica troppo compressa (e a me i suoni compressi in teoria piacciono...).

Come dico sempre, le pedalboard sono definitivamente temporanee o temporaneamente definitive. Orbene, coerente con tale assunto, mi ritrovo ancora due o tre spazi vuoti da colmare sulla pedana. Al momento gli ospiti sono questi: TC Polytune 3 mini, Providence Velvet Comp, Burnfx Linedrive 2 (sempre sia lodato Dado!), Friedman Be Od, Diamond Quantum Leap, Sourceaudio Nemesis + Ernie Ball tap tempo per cambio preset e un Boss RC3 che comunque mi riservo di tenere fuori in funzione degli eventuali nuovi arrivi. Sulla scorta delle tipologie di effetti che ho già, direi che potrebbero mancare potenzialmente un overdrive a medio gain, un riverbero e, a seconda se decido di utilizzare il Diamond come modulazione o come ritardo (sto propendendo per quest'ultima opzione...), un chorus/flanger. A tale proposito anche il Nemesis è sub iudice. Bene, sotto con commenti, suggerimenti e, perché no, perculate, tanto si fa sempre pour parler e alla fine della fiera si sa da dove si parte, ma non dove si arriva!

Ma no, quale tap tempo! Poco ritardo e molto pre-delay...

Sì, sì, era China. Nonostante io non sia un purista del bypass, la presenza del wah in catena era insostenibile.

Nel 2018 ho comprato un 847 per la reunion del mio vecchio gruppo. Dopo un test in casa, non è nemmeno arrivato in sala prove... 😁

Non ho mai provato un Revv, ma ho apprezzato assai il JHS e ora apprezzo parimenti il Friedman.

Alla lista dei delay devo aggiungere anche due Ibanez DE7.

Più di trent'anni di pedali, mica tutti insieme!

Ah, bravo, avevo dimenticato il TC Alter Ego, modello color merdina.

Azz, ho avuto quattro Hartman Flanger e tre chorus Retro-sonic, ma mai insieme nella stessa board.

5 Boss DD20 2 Boss DD3 2 TC Nova delay 2 Eventide Time Factor 2 Yamaha UD Stomp Boss DD5 Boss DD7 Boss DD8 Boss DD200 T-Rex Replica Onerr DGD1 Ibanez DL5 Sourceaudio Nemesis Artec Analog Delay TC Flashback v1 TC Flashback x4 DOD Rubberneck Wampler Faux Analog Delay Malekko dark Carl Martin Delayla Carl Martin Delayla XL Diamond Quantum Leap Tech21 Boost delay Boss PS3

Niente Re20 né AD. In realtà, non ho avuto chissà quanti delay.

Sì, due volte. Entrambi sono stati sostituiti dal Boss DD20.

Su MM non ne vedo uno da anni.

Ah, ho avuto tre chorus Retrosonic!

Mai provato, ma forse sarebbe fuori budget.

Anche un digitale potrebbe andar bene, perché per i suoni meno "puliti" ho già il Quantum.